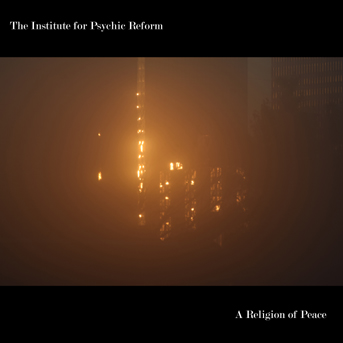 A Religion of Peace
11 tracks
produced in the month of February.
Available as
a high quality mp3 download with artwork for "free" (a donation is requested),
a signed 16bit CD with printed artwork for $10 (incl. domestic shipping),
a signed 24bit audio DVD with printed artwork for $15 (incl. domestic shipping).
Live Performance for Louisville Experimental Night
at Open Gallery 141121
[71.9MB 40:24]
DIWC set Live at Open Gallery - 140726
[46.3MB 26:35]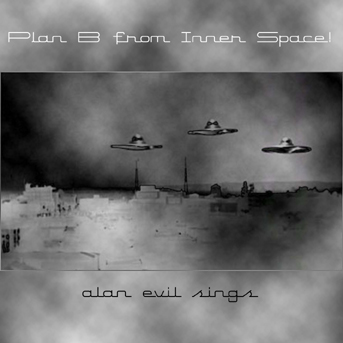 Plan B from Inner Space!: Alan Evil Sings
Recorded, mixed, and released in 3 days at the
end of February as it became clear the original
set of songs for the RPM Challenge could not be
finished on time. These 8 songs are recorded
live to 2 microphones with no editing.


2014 - 2013 - 2012 - 2011 - 2010
2009 - 2008 - 2007 - 2006 - 2005 - 2004 - 2003 - 2002 - 2001 - 2000
1999-1996 - 1995-1980
Dream It Was Crazy - 2013
Re-working of the 2003 set for the Denver Ambient Festival
[29.3MB 19:12]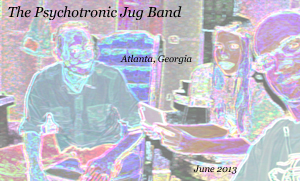 The Psychotronic Jug Band sessions 6-2013
4 tracks
2014 - 2013 - 2012 - 2011 - 2010
2009 - 2008 - 2007 - 2006 - 2005 - 2004 - 2003 - 2002 - 2001 - 2000
1999-1996 - 1995-1980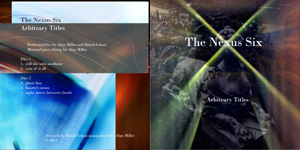 The Nexus 6 Arbitrary Titles
a collaboration with Butch Celani
5 tracks
Fucking Monkey
[4.8MB 3:16]

Blue Eyes (Freakwater)
[7.2MB 4:07]
That's How Music Magic is Made
[13.1MB 8:32]
Rock and Roll - The Nexus 6
[58.1MB 34:15]
untitled - The Nexus 6
[11.2MB 7:00]
2014 - 2013 - 2012 - 2011 - 2010
2009 - 2008 - 2007 - 2006 - 2005 - 2004 - 2003 - 2002 - 2001 - 2000
1999-1996 - 1995-1980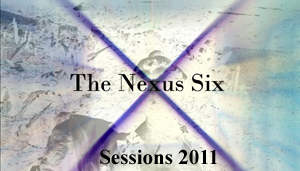 The Nexus 6 Sessions 2011
A collaboration with Butch Celani
16 tracks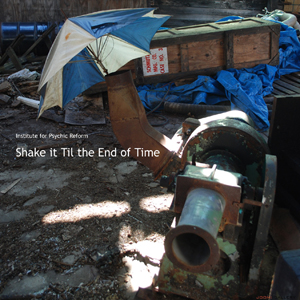 Shake It Til the End of Time
8 tracks
2014 - 2013 - 2012 - 2011 - 2010
2009 - 2008 - 2007 - 2006 - 2005 - 2004 - 2003 - 2002 - 2001 - 2000
1999-1996 - 1995-1980

<< 2010 >>

2010 RPM Challenge album - side 1
[31.8MB 20:05]

2010 RPM Challenge album - side 2
[24.6MB 15:32]


2014 - 2013 - 2012 - 2011 - 2010
2009 - 2008 - 2007 - 2006 - 2005 - 2004 - 2003 - 2002 - 2001 - 2000
1999-1996 - 1995-1980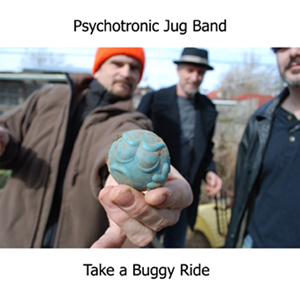 Psychotronic Jug Band - Take a Buggy Ride
10 tracks

2014 - 2013 - 2012 - 2011 - 2010
2009 - 2008 - 2007 - 2006 - 2005 - 2004 - 2003 - 2002 - 2001 - 2000
1999-1996 - 1995-1980

<< 2008 >>

Help Me (Lova D Remix)
[9.5MB 4:08]
Radiohead - "Reckoner" - IFPR Remix
[10.3MB 6:55]
How to Make Sausage
[5.1MB 3:00]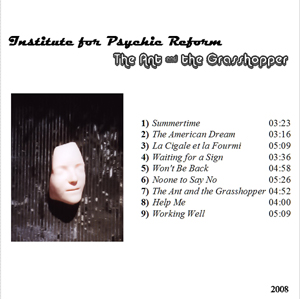 The Ant and the Grasshopper
9 tracks
2014 - 2013 - 2012 - 2011 - 2010
2009 - 2008 - 2007 - 2006 - 2005 - 2004 - 2003 - 2002 - 2001 - 2000
1999-1996 - 1995-1980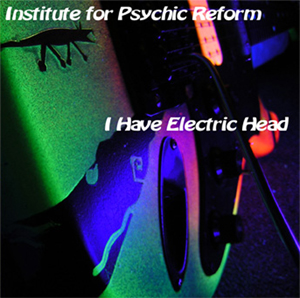 I Have Electric Head
11 tracks
2014 - 2013 - 2012 - 2011 - 2010
2009 - 2008 - 2007 - 2006 - 2005 - 2004 - 2003 - 2002 - 2001 - 2000
1999-1996 - 1995-1980


What Has Been Up, Yo?
continuous mix of work from 2001 - 1996
[70MB 46:56]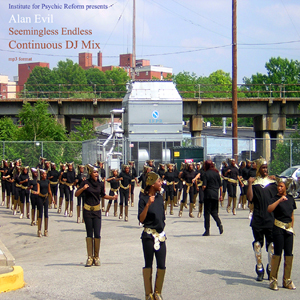 Alan Evil's Seemingly Endless
Continuous DJ Mix
6 "tracks" perfectly sized to
fill one mp3 cd-r
060507 untitled
[5.19MB 3:47]

Restless (scratch mix)
[7.7MB 5:36]
060326 untitled "beefcake mix"
[7.2MB 5:13]
060212 untitled "beefcake section A"
[8.5MB 6:10]
060204 untitled ambient
[8.2MB 6:00]
2014 - 2013 - 2012 - 2011 - 2010
2009 - 2008 - 2007 - 2006 - 2005 - 2004 - 2003 - 2002 - 2001 - 2000
1999-1996 - 1995-1980
2014 - 2013 - 2012 - 2011 - 2010
2009 - 2008 - 2007 - 2006 - 2005 - 2004 - 2003 - 2002 - 2001 - 2000
1999-1996 - 1995-1980
2014 - 2013 - 2012 - 2011 - 2010
2009 - 2008 - 2007 - 2006 - 2005 - 2004 - 2003 - 2002 - 2001 - 2000
1999-1996 - 1995-1980
2014 - 2013 - 2012 - 2011 - 2010
2009 - 2008 - 2007 - 2006 - 2005 - 2004 - 2003 - 2002 - 2001 - 2000
1999-1996 - 1995-1980
2014 - 2013 - 2012 - 2011 - 2010
2009 - 2008 - 2007 - 2006 - 2005 - 2004 - 2003 - 2002 - 2001 - 2000
1999-1996 - 1995-1980
2014 - 2013 - 2012 - 2011 - 2010
2009 - 2008 - 2007 - 2006 - 2005 - 2004 - 2003 - 2002 - 2001 - 2000
1999-1996 - 1995-1980
2014 - 2013 - 2012 - 2011 - 2010
2009 - 2008 - 2007 - 2006 - 2005 - 2004 - 2003 - 2002 - 2001 - 2000
1999-1996 - 1995-1980
2014 - 2013 - 2012 - 2011 - 2010
2009 - 2008 - 2007 - 2006 - 2005 - 2004 - 2003 - 2002 - 2001 - 2000
1999-1996 - 1995-1980
2014 - 2013 - 2012 - 2011 - 2010
2009 - 2008 - 2007 - 2006 - 2005 - 2004 - 2003 - 2002 - 2001 - 2000
1999-1996 - 1995-1980
home music photos artcar paintings+sculptures news store